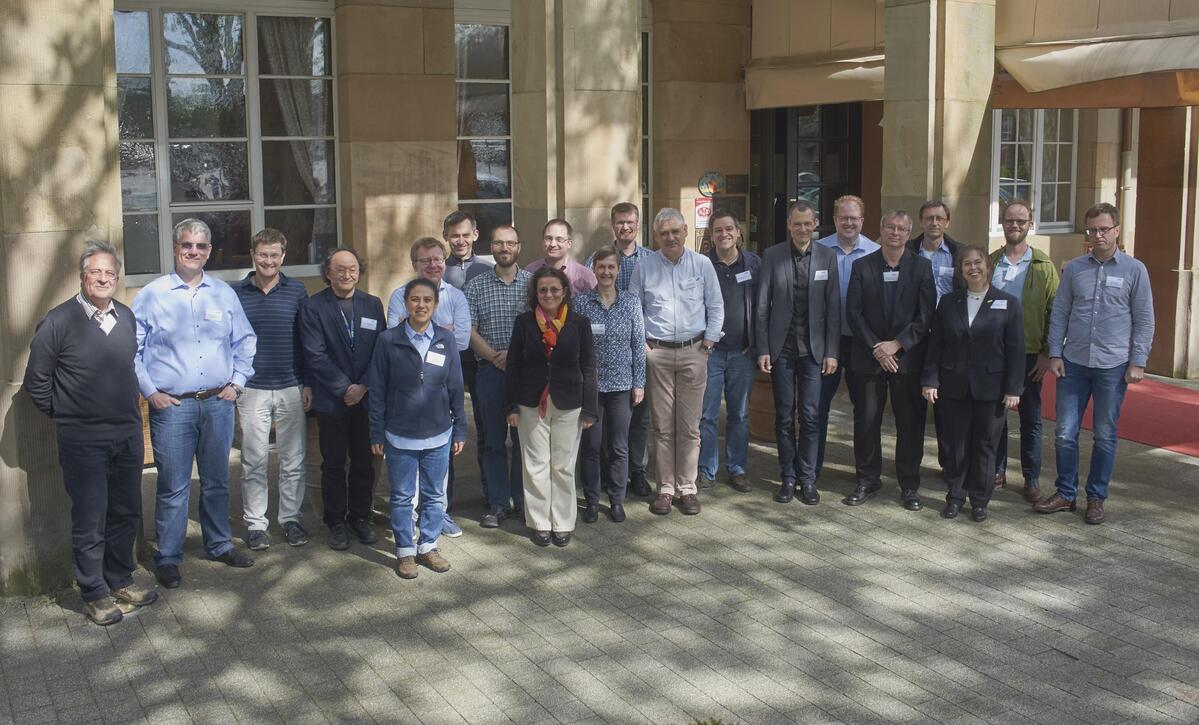 KIT hosts KfB-Perspektiven-Workshop »Strahlungsquellen«
Date:

April 2018

Im KfB-Workshop »Strahlungsquellen« am 26. und 27. April 2018 wurden langfristige Perspektiven für die Beschleunigerphysik und -technologie diskutiert – mit einem besonderen Schwerpunkt auf der Entwicklung von Strahlungsquellen (Photonen, Neutronen und Ionen).
Der Workshop diente zum einen der Vorbereitung auf das erste Prisma-Strategiegespräch des BMBFs im Juni 2018, zum anderen ist er Auftakt für eine längerfristige Diskussion, zu deren Ergebnissen ein KfB-Strategiepapier zählen wird.
Im Anschluss an den Workshop fand ein Treffen des Komitees für Beschleunigerphysik (KfB) statt. Zwölf Mitglieder des Komitees für Beschleunigerphysik (KfB) vertreten die Gemeinschaft der deutschen Beschleuniger­physikerinnen und -physiker gegenüber politischen und wissenschaftlichen Organisationen sowie der Öffentlichkeit. Für weitere Informationen siehe Link.
Translation:
On April 26th and 27th, 2018, the KfB Workshop »Radiation Sources« discussed long-term perspectives for accelerator physics and technology - with a special focus on the development of radiation sources (photons, neutrons and ions). On the one hand, the workshop served to prepare for the first Prisma strategy discussion held by the BMBF in June 2018, and on the other hand it is the prelude to a longer-term discussion, the results of which will be included in a KfB strategy paper.
Following the workshop, a meeting of the Committee for Accelerator Physics (Komitees für Beschleunigerphysik, KfB) took place. Twelve members of the Committee for Accelerator Physics (Komitee für Beschleunigerphysik, KfB) represent the community of German accelerator physicists towards political and scientific organizations as well as the public. For more information see link.